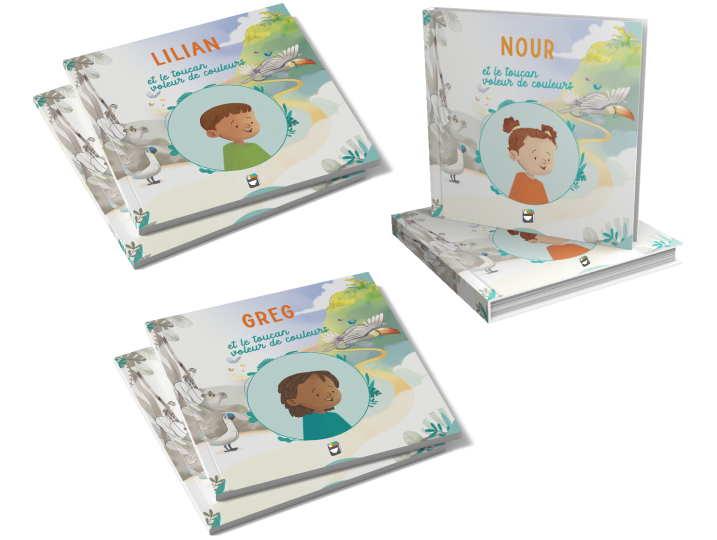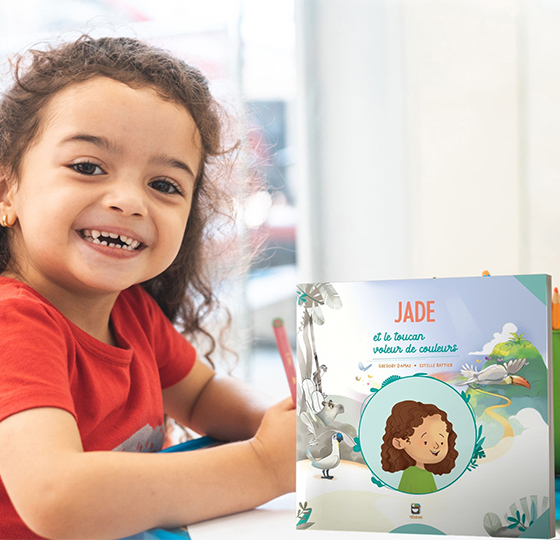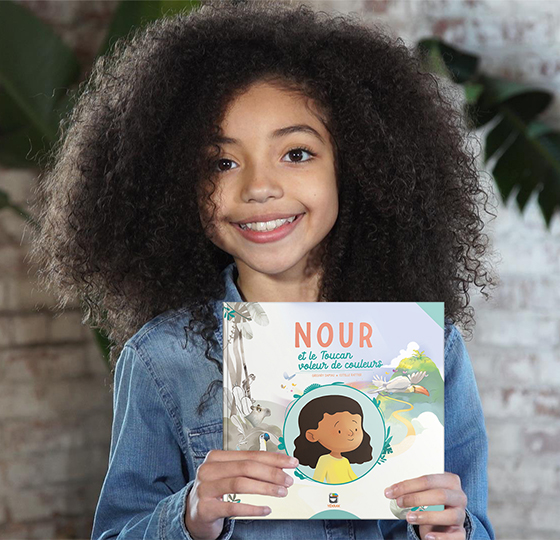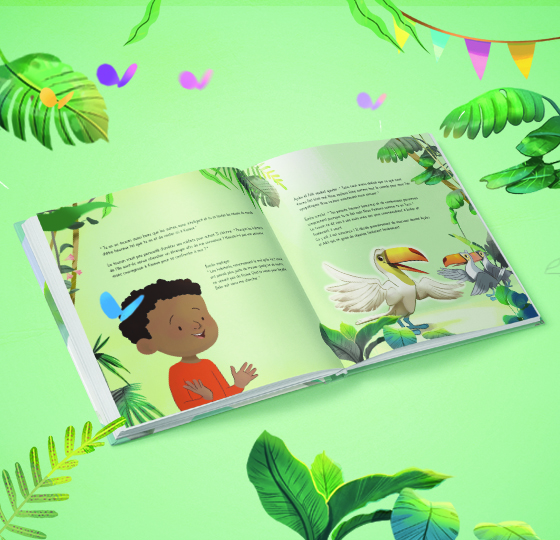 The mysterious island of Kisiwa
What is happening on the mysterious island of Kisiwa? Why are the colours missing? This is what the hero/heroine will discover in this fabulous adventure with strong and humanistic messages.


💬 Tough topics tackled: descrimination and bullying
🧠 Develops emotional intelligence
❤️ Values: self-esteem, respect, mutual aid and empathy
👩‍⚕️ Supervised by a psychotherapist
🌎 Available in 3 languages
🌱 Eco-responsible printing
The Mysterious island of Kisiwa deals with sensitive topics (supervised by a psychotherapist) that are not usually discussed in the family circle. The parent-child dialogue allows for a healthy exchange of ideas and invaluable advice, which strengthens the family bond.
This personalised book is designed to awaken children to fundamental human values such as respect, mutual aid, solidarity and of course love.
- Add the child's first name
- Choose if the book is for a girl or a boy
- Create your avatar from the 75,000 combinations
- Write a free dedication
- Flip through the entire book before you buy it!
- Respect
- Tolerance
- Self-confidence
- Friendship
- Openness
- Mutual aid
- Solidarity
- Harassment prevention
- English (British)
- French
- Spanish
5 working days for mainland France 5 to 11 working days for Europe and the rest of the world 13 to 21 working days for overseas France
The story and illustrations have been designed in collaboration with a child psychologist and psychotherapist with over 15 years of experience, to ensure their educational value and benefits.
• Softcover (thinner and more manageable) or hardcover (more resistant to the test of time)
• 40 pages for the softcover version and 44 pages for the hardcover
• Format: 21x21 cm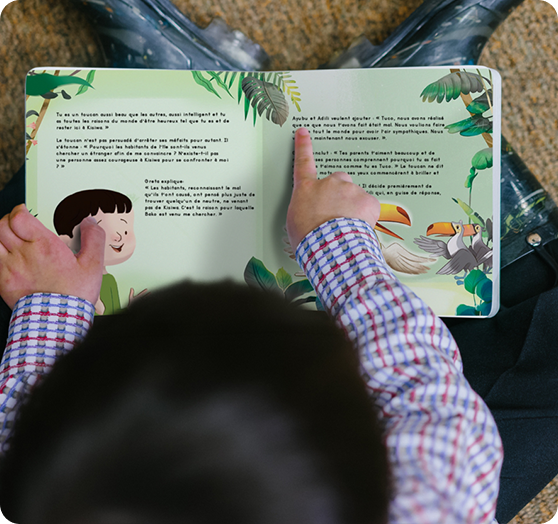 Facilitating identification for greater impact
Put your child at the heart of the story with our personalised storybook "Th mysterious island of Kisiwa". Create a character that looks like your child, type in their name and watch them magically become part of the story. Smiles are guaranteed with this unique personalised book.
A truly unique story
Just like your child, each Mysterious island of Kisiwa is unique. Type in the child's name, choose from over 75,000 different combinations, preview the book and then wait just a few days for this magical personalised book to arrive at your home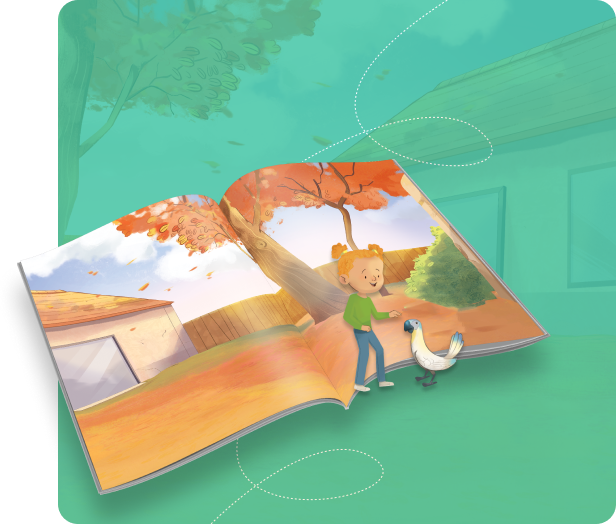 FAQs
Between 5 and 11 years old
Whether it's for a birthday or for the end-of-year celebrations, every opportunity is good to instil positive values in our children
From name, to gender, to haircut and colour, to glasses, to wheelchair, to freckles, you'll have a multitude of options to make this the most customisable book ever
- The mysterious island of Kisiwa will enable the child to learn fundamental human values such as respect, empathy and love
- Due to the specific hardcover format, it is technically necessary to add sheets to the book
- It\'s on our to-do-list!